Dream big
We build homes where you can live, play, celebrate, love and relax with all your heart.
Request a quote
Each home, cottage and villa is located in both time and space.
How does it feel when the morning light comes in through your window and the tops of the trees outside turn to hundreds of shades of gold, green and red? How does it feel to relax in peace and quiet by the lake? How does it feel to be touched by someone? How does it feel to drift off to sleep in good health?

Laughter at a dinner party with a group of friends. A glass of wine, a roasted pike perch. From the Christmas dinner to the Midsummer's Eve celebration. From a snowstorm to the heat of the summer sun. A dream, an idea, in the safety of your own home.
We give you peace of mind.
Each cottage or villa looks out to the morning or evening sun, or somewhere in between. We live in light or shade in different ways, at different times of the year. We live inside and outside, some all year round and some more in summer or in winter.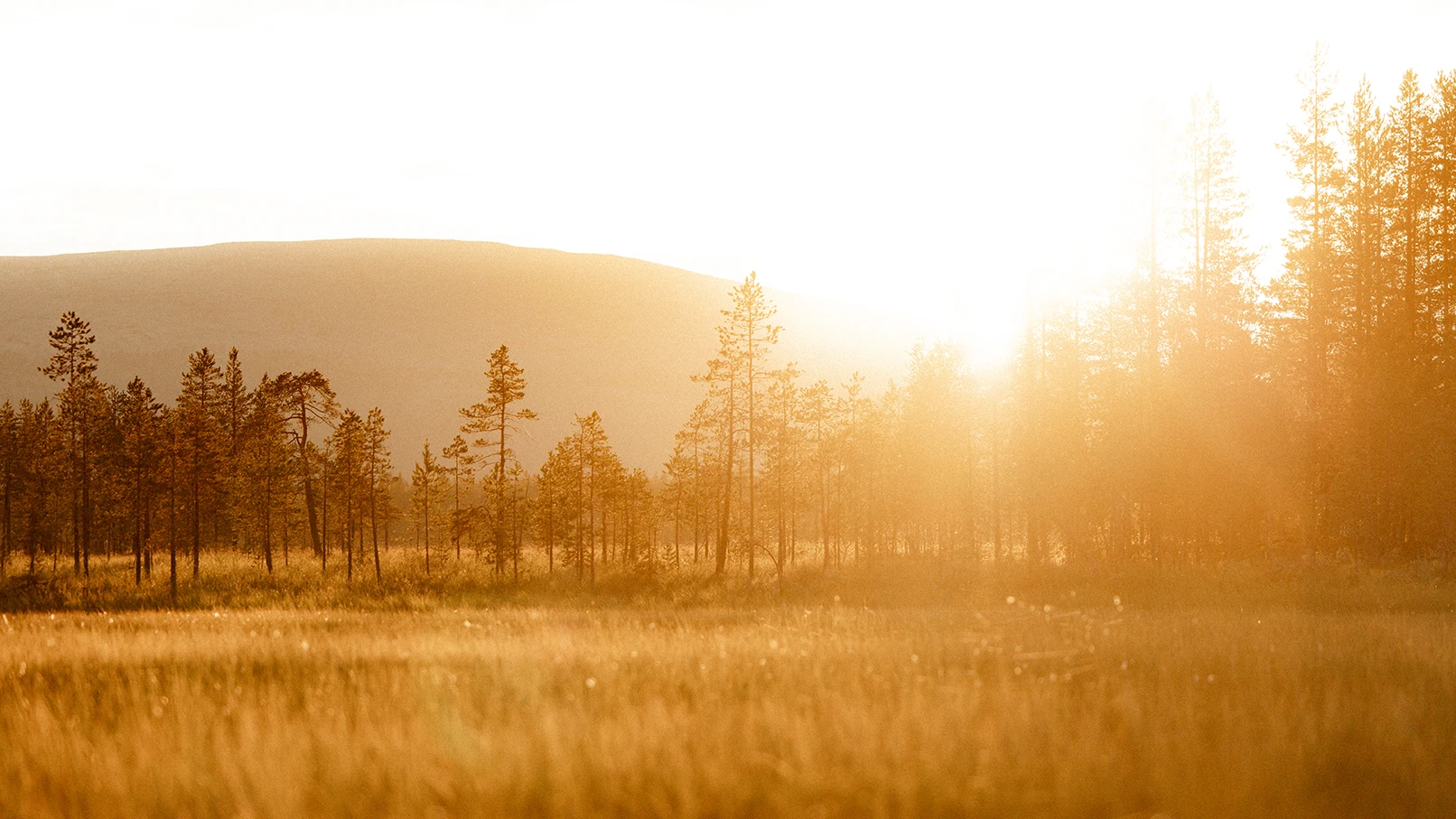 Harmony in details
Your own home, cottage or villa is the sum of small ideas and big dreams. It's made of life-force, small moments of happiness and a peace of mind. That's why well thought finishing touches matter.

Our log panels are primed at the factory in the colour of the customer's choice, ensuring a beautiful outcome. Hand-painting ensures a quality finish and better wood protection.

In PolarHouse, the exterior cladding is attached to the panels with a hidden nail, which prevents the nail heads from showing and darkening over time.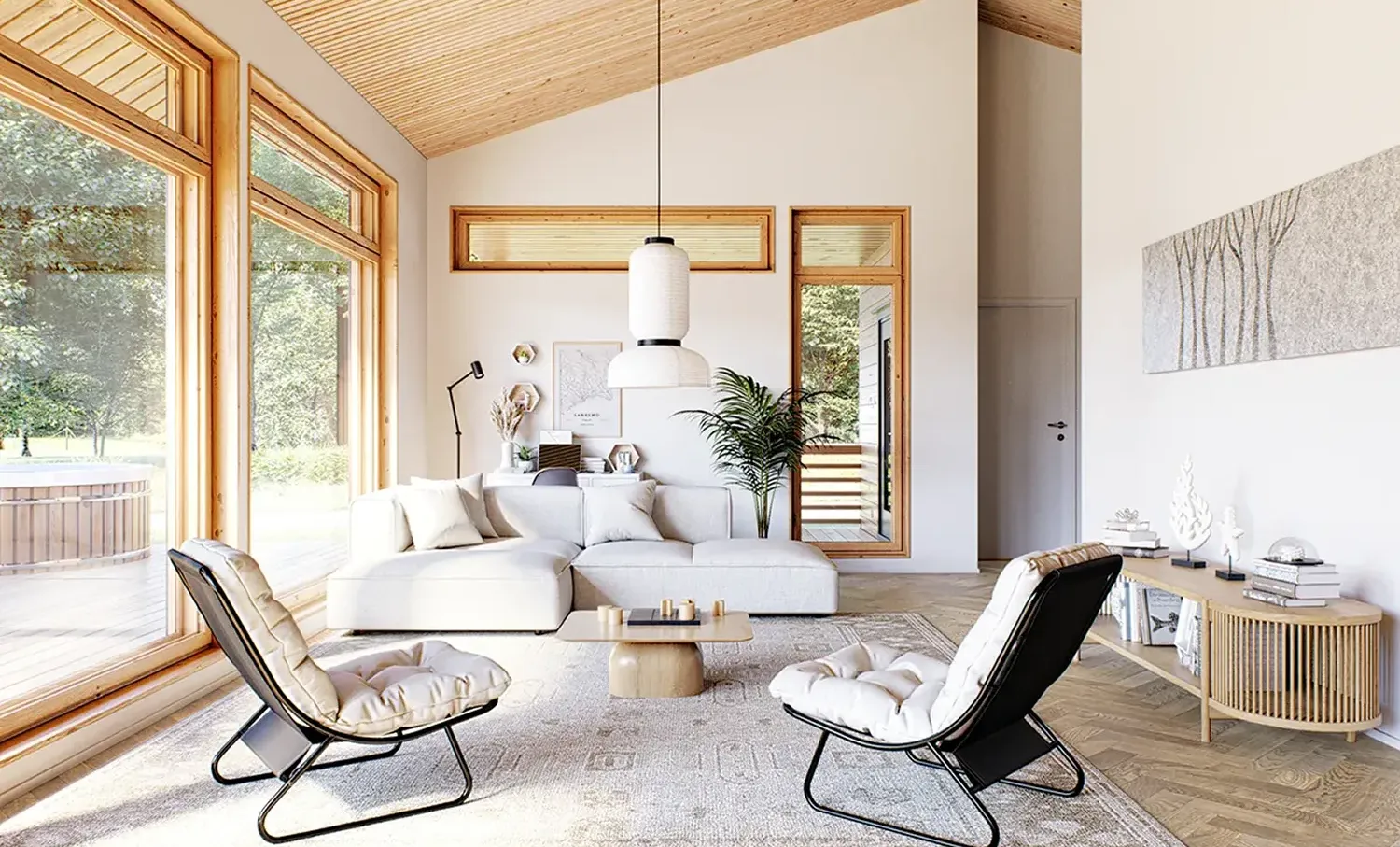 Design and construction
Our flexible design service is the first step towards the house of your dreams. We understand that your needs and desires are unique – thanks to our solid experience, we offer a range of example homes you can base your designs on.

We use only the highest quality materials to ensure the longevity and energy efficiency of your house. You can count on us to build your home – safely and efficiently.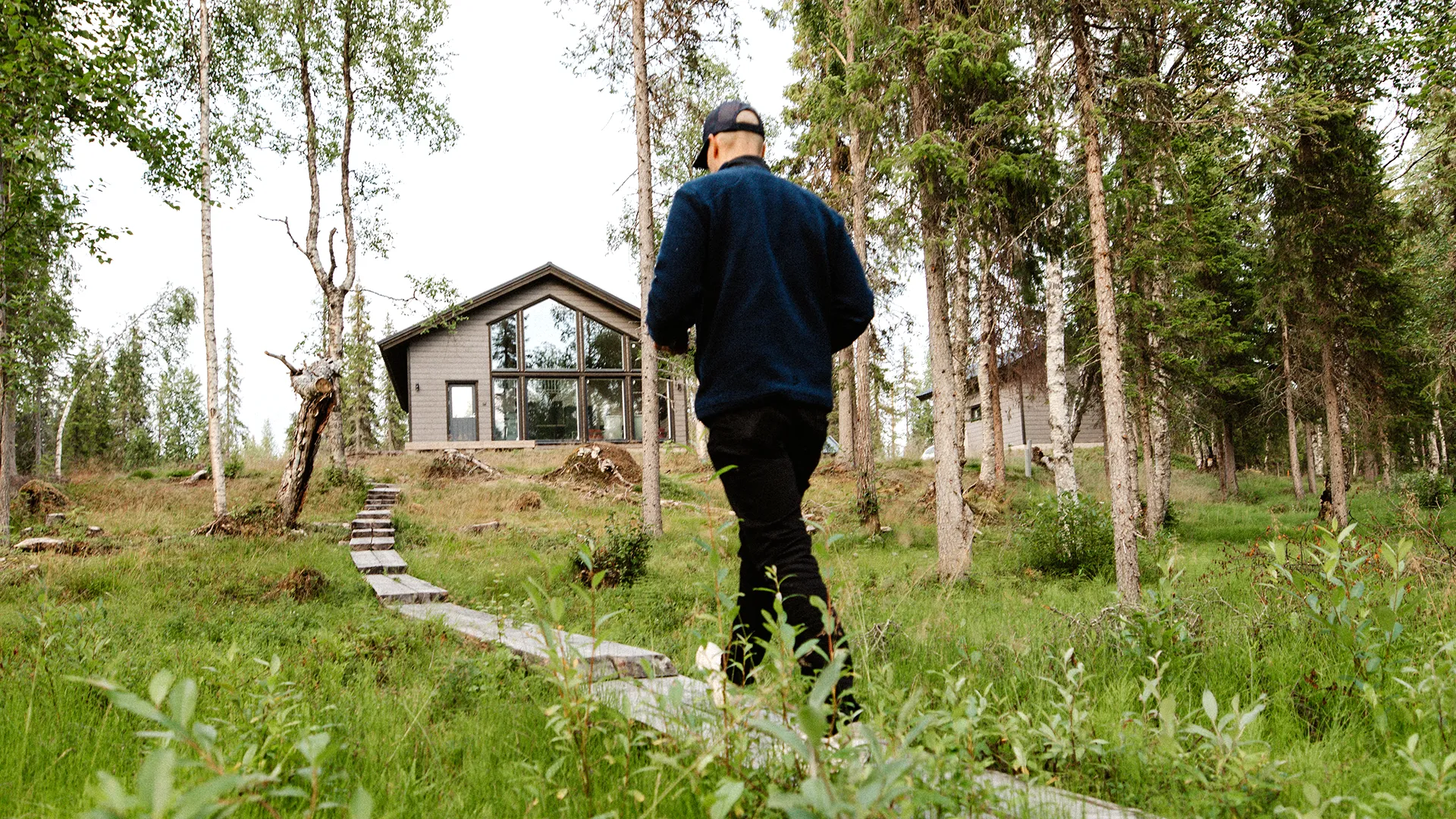 We build your dreams
For us, every completed home, cottage or villa is someone's dream. As the builder of these dreams, we want to grow and develop to be the leading player in Northern Europe. Let's talk more about your dream.
Contact us